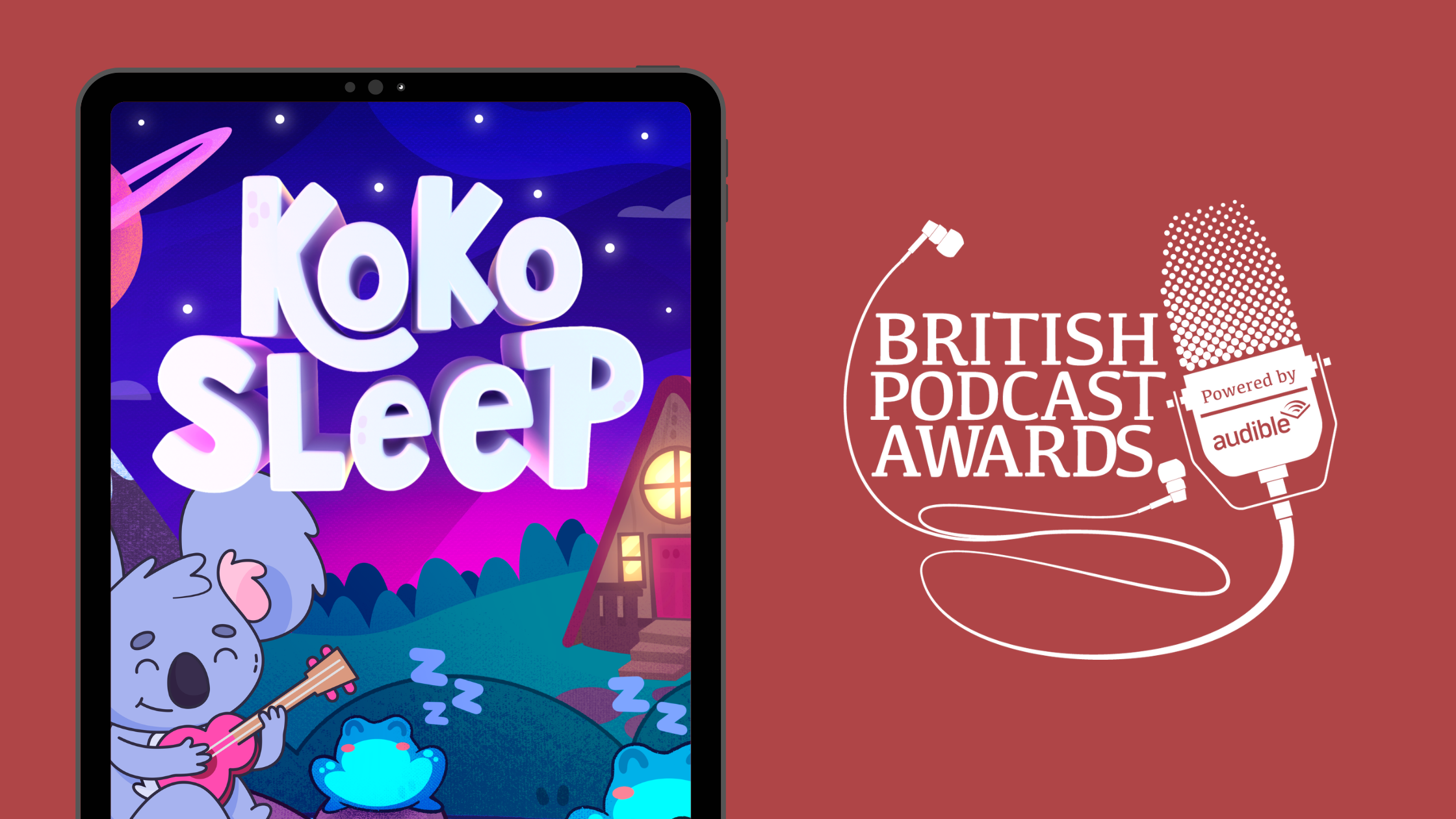 Sleepiest has some exciting news, our children's bedtime story podcast Koko Sleep has been nominated for the British Podcast Awards in the Best Family Podcast category!
We are up against some amazing podcasts so appreciate all your support so much. Thanks to the Sleepiest team and all you amazing listeners for making this possible.
There's also a voters choice award up for grabs, and the listeners choose it. View our nomination and vote for us if you want us to win the listener's choice award! The winners will be announced on Saturday 23rd July, exciting times!
About Koko Sleep
If you haven't already listened to some of the episodes, Koko Sleep is a podcast of original bedtime stories and meditations for children, designed to make bedtime a dream. Created for tired parents, innovative teachers, wise babysitters and curious kiddos. Hosted by Abbe Opher, possibly the world's biggest fan of bedtime stories, Koko Sleep has been designed to help children relax and float off to sleep faster than ever, so parents and carers can win back a little 'me' time.
The magical sleep meditations & short stories are delivered in a relaxed, audiobook style, with calming sleep music. Little ones learn all about Koko the Koala, his family, friends and his adventures but they can hear other relaxing stories too - about children with magic powers, bouncy puppies and very wise wildlife.
We hope you continue to enjoy listening to Koko Sleep. Watch this space, Koko fans. 🚀🐨